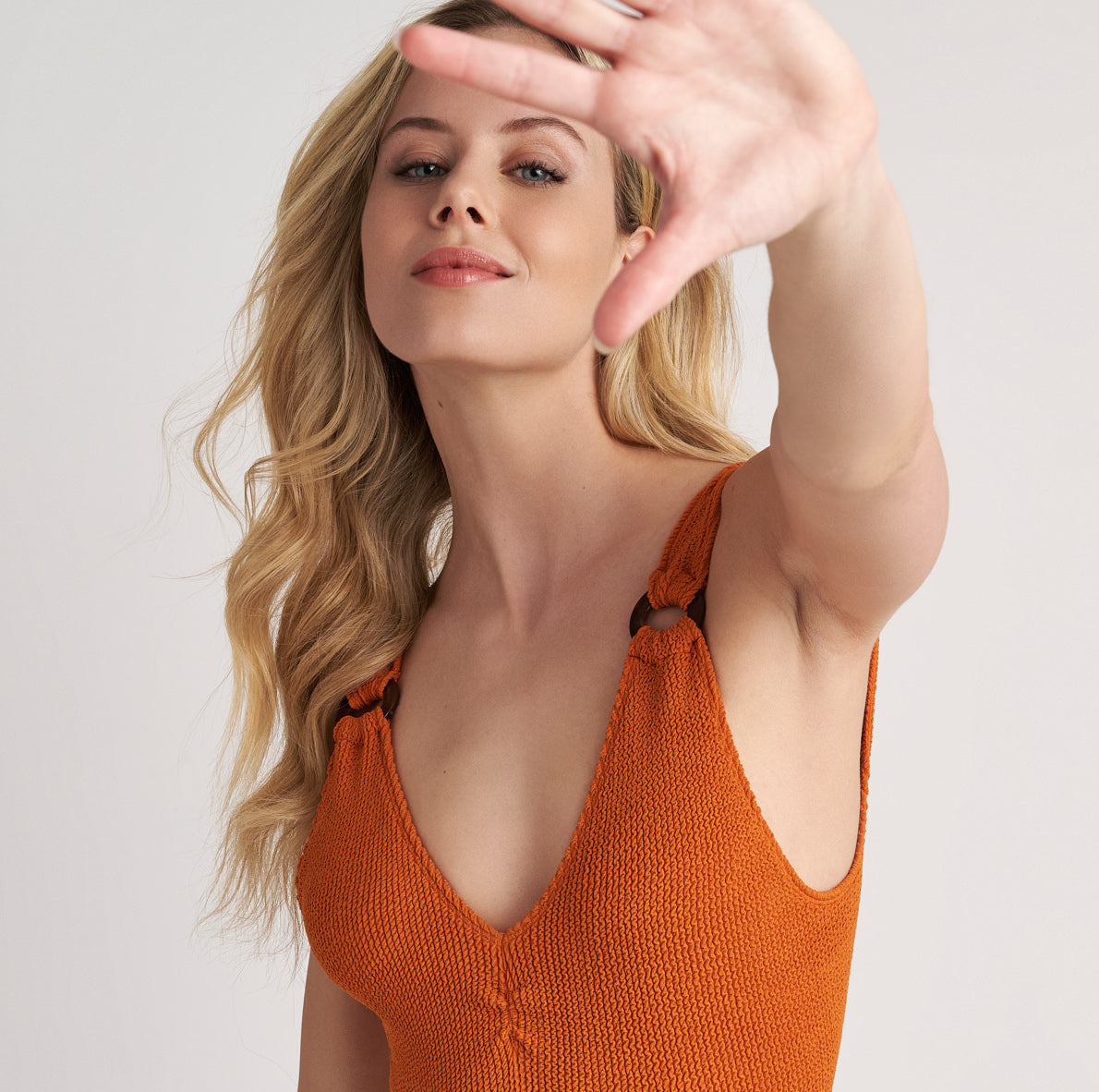 SS23 New Collection
Introducing our brand new collection SS23 of one-size swimwear that hugs the body for all women! Say goodbye to the frustration of searching for the perfect size and hello to the confidence that comes with wearing swimwear that fits you perfectly.
Our new collection features a range of styles, including one-piece swimsuits, normal bikinis, and strapless bikinis, all made with crinkle, a stretchy and comfortable fabric that adapts to your body shape. The best part? Our swimwear comes in seven vibrant colors that will make you stand out at the beach or poolside.
From burned orange to bold blue, our new collection has a color to suit every style and personality. Whether you prefer a sleek and simple look or a bold and vibrant one, our one-size swimwear has got you covered.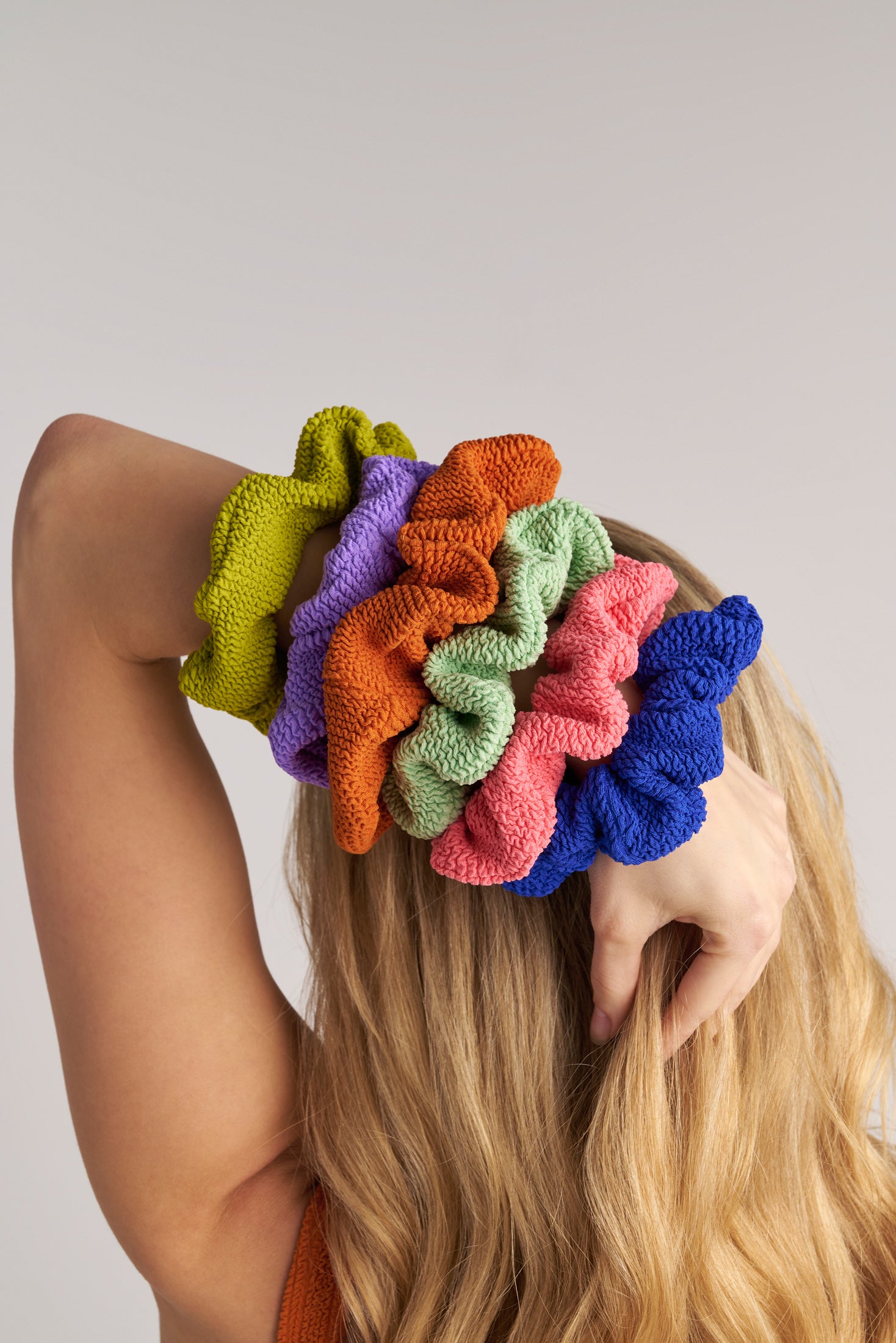 Scrunchies
Introducing our newest addition, our scrunchies! These cute and trendy hair accessories are made from a unique flexible fabric that adds texture and dimension to your hairstyle.
Not only do they look great in your hair, but they also double as a stylish wrist accessory. Available in a variety of colors, our scrunchies are the perfect finishing touch to any outfit. Try them out today and elevate your hair game to the next level!
Shop Scrunchies